Capt. Klock Infographic
I worked tirelessly on this infographic over 2 week after finishing my dad's portrait (included) to round out and finish up my pilot theme based on my dad.

This infographic was done completely in Adobe Illustrator - so It is all digital vector artwork (not photoshop :) Have been doing a lot of research through his photos and his log book, researching serial numbers and dates etc. I've always wanted to do and see something like this - showing serial numbers and to see what each plane actually looked like (photos shown here are what the planes he flew actually looked like) I may be missing some, as I thought he also flew C-130 an B-52, but I am not completely sure. And, I am sure he flew more than these while stationed at various bases over time, but I only have one flight log - from his Test Pilot school in Patuxent.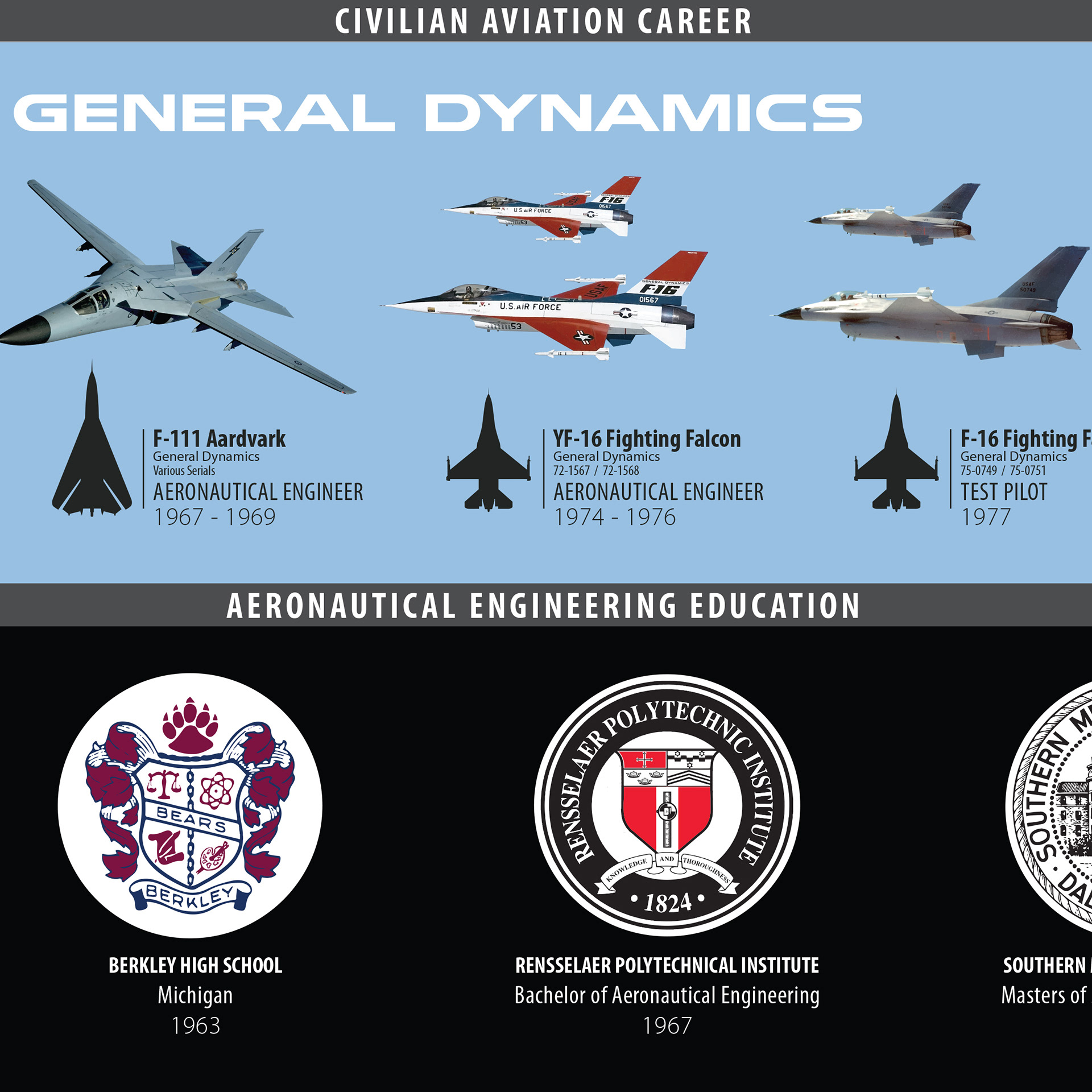 Below are photos that i scanned for my digital archives from my Dad's United States Navy Test Pilot School (USNTPS) Flight Log Book. I wanted to get these scanned before anything happens to the original. I used these pages to look up photos of planes from the serial numbers of the planes flown on each page to include on my infographic panel. (these are listed under each plane's image to show exactly which planes were flown and also the image represents the actual plane)